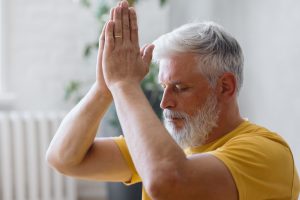 If you are wondering how to increase energy levels after age 50, we're here to provide 10 helpful tips!
Stimulate Your Mind
Keeping your mind sharp with puzzles like crosswords and sudoku will undoubtedly re-energize you throughout the day. Try to engage in conversations or debates that challenge you mentally. When you stay mentally active you will keep energy levels high for long periods of time.
Exercise Daily
The amount of regular exercise will obviously vary from person to person. How much extra time do you have in the day? How many days per week can you exercise? Regardless of what works for you, exercising at least a few days per week has been shown to improve circulation and boost the immune system. This can positively impact your skin and keep you energized.
Walking
One of the best ways to exercise daily is by going for walks. If you are tired or lacking energy, consider the idea of going for a quick walk. Going outside to enjoy the fresh air and stretch your legs can be extremely rejuvenating, especially when done routinely.
Drink More Water
Every person should be drinking as much water as possible, not just 50-year-old individuals. Drinking water as soon as you wake up for the day will give your skin a more hydrated and healthy look.
Eat Healthy Foods
Your appearance will change and the body will get weaker as you age. Combat both of these issues by eating a diet filled with fruits and vegetables, while limiting sugar intake at the same time.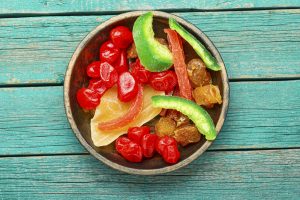 Focus your efforts on getting these nutrients:
Calcium
Fiber
Protein
Magnesium
Potassium
Omega fatty acids
Vitamin E
Vitamin B6
Vitamin B12
Strength Training
Lifting weights and engaging in resistance exercises is one of the best ways for people over age 50 to boost energy levels. Being stronger overall will help our bodies to be more efficient, which transfers over to energy levels.
PEMF Therapy
If you are dealing with sagging skin or wrinkles, consider investing in PEMF Therapy. As we age, our cells will become less capable of repairing themselves. That's where PEMF Therapy comes into play! These devices generate electromagnetic waves around your body, which influence your cells to begin functioning more efficiently after they have incurred damage due to aging. PEMF can invigorate your cells to repair themselves, quickly slowing the aging process.
Take Vitamins
Take high-quality supplements each day to help your body and mind work at maximum efficiency. Supplements have a myriad of advantages of day-to-day wellbeing of older individuals. Check with a health care professional to see which supplements work best for you.
Get Enough Sleep
Sleep is vital for everyone. So, how exactly can you get a better night's sleep? Try to eliminate naps altogether, if possible. Napping during the day may help you feel re-energized, but the truth is it is simply taking away from your restful sleep at night.
Keep A Positive Mindset
Last but not least, stay positive while trying new things to stay energized after 50! Constantly tell yourself how young and rejuvenated you feel. Do this until it becomes reality.
Jolt PEMF Lab In Scottsdale, AZ
Jolt PEMF Lab provides critical energy the body needs to make new, healthy cells. It is a place to recharge, repair, and maintain optimal health through stimulating cellular repair. PEMF is the science of creating health and addressing the root causes of chronic disease and pain. Jolt PEMF, located in Scottsdale, AZ, simply gives your body the energy it needs to support its own natural healing. Our mission is to transform your health, body, and energy and that through results, PEMF will become the future of healthcare. Contact us for a free consultation today!
More Articles About Health