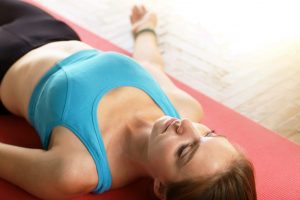 If you are searching for both the similarities and differences between PEMF and TENS treatments, we're here to help!
What Is PEMF?
Pulsed Electromagnetic Field Therapy (PEMF) is a type of therapy that nurtures cellular communication. This therapy will in turn enhance self-healing and overall wellness. Recently, PEMF has become increasingly popular for chronic and autoimmune disease states. Typically, patients that opt for PEMF therapy are ones that suffer from infectious disease, Lyme, autoimmune disease and other various injuries.
Cellular communication, which is crucial for the body's adaptation/regulation processes, helps maintain overall health. This will also help dealing with diseases and cell deterioration. Every organ in the body has its own bio-electromagnetic field, and each cell in the body will communicate through electromagnetic signals or fields. This occurs at a rate of trillions of chemical reactions per second.
Whenever these communication exchanges are blocked or disrupted, cells, organs and tissues can be compromised. Unhealthy symptoms will then follow for any individual experiencing blocked or disrupted communication.
What Is TENS?
A transcutaneous electrical nerve stimulation (TENS) unit is a battery-operated device that is used to treat pain. So, how exactly do these devices work? TENS units deliver small electrical impulses through electrodes that feature adhesive pads, which are attached to an individual's skin. The electrical impulses will flood the nervous system, resulting in a reduced ability to transmit pain signals to both the brain and spinal cord.
These same impulses will also stimulate the body, producing natural pain relievers. The pain relievers are called endorphins. TENS units are commonly used for labor, period, joint, neck and back pain. 
Similarities Between PEMF And TENS
Bone and joint relief, plus muscle strengthening are some of the things that can benefit from both TENS and PEMF. Unfortunately, though, most of the common treatments stop there. Yet, individuals suffering from many ailments can see improvement when undergoing TENS or PEMF therapy, including:
Arthritis
Sports Injuries
Joint Pain
Back Pain
Bone Pain
Overall, both of these treatments will result in pain relief. 
Differences Between PEMF And TENS
TENS stimulates nerves and activates the opioid system, which changes the perception of pain. PEMF, meanwhile, works at the mitochondrial level to actually repair the cells and tissues. This means that TENS doesn't impact the actual healing, it simply manages pain related to an injury. 
PEMF therapy is highly effective in repairing damaged cells. In addition, this therapy can decrease inflammation, and help to create new cells. 
How Much Does PEMF And TENS Cost?
On average, a 30-minute PEMF therapy session will cost $45, with prices ranging from $30-$60. Of course, costs will vary based on several factors, including location, availability and provider, according to PEMFComplete.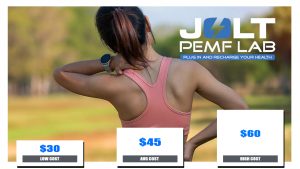 If you are looking for costs of a TENS unit, prices can vary. A simple unit may cost less than $100, while a unit with extra features can cost upwards of $500.
Should You Choose PEMF Or TENS?
Seeing that PEMF can also manage pain, just like TENS, there are many reasons why so many individuals choose PEMF over TENS. Convenience is one of the biggest reasons why many opt for PEMF. With TENS, you will have to undergo direct contact with the skin, which makes the units more difficult to use. PEMFs can be applied over light clothing, making it possible to undergo this treatment seemingly anywhere. Typically, TENS units will require more time and effort to work effectively. 
Jolt PEMF Lab In Scottsdale, AZ
Jolt PEMF Lab provides critical energy the body needs to make new, healthy cells. It is a place to recharge, repair, and maintain optimal health through stimulating cellular repair. PEMF is the science of creating health and addressing the root causes of chronic disease and pain. Jolt PEMF, located in Scottsdale, AZ, simply gives your body the energy it needs to support its own natural healing. Our mission is to transform your health, body, and energy and that through results, PEMF will become the future of healthcare. Contact us for more information today!
More Articles About Health