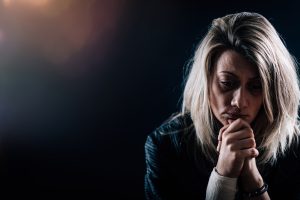 Depression, unfortunately, is an all-too-common mood disorder that many individuals suffer from. Luckily, depression is treatable. Learn about the several ways you can fight depression here. 
Best Ways To Fight Depression
Try these eight techniques if you are currently suffering from depression:
Talk To A Doctor
Eat A Balanced Diet
PEMF Therapy
Exercise More
Sleep Better
Avoid Drugs And Alcohol
Psychotherapy
Connect Body And Mind
Talk To A Doctor
This should always be one of the first steps an individual takes when battling depression. Seeing a doctor for diagnosis and treatment is crucial towards recovery. A doctor will likely provide several treatment options depending on diagnosis. Doctors can provide medications or even recommend undergoing psychotherapy. 
Eat A Balanced Diet
Often overlooked, eating a balanced diet can dramatically affect the way you feel. Food, in fact, has a significant impact on your mental health, so make sure you eat with purpose, especially when fighting depression symptoms. Prevent any sort of deficiencies by eating a diet featuring a variety of fruits, vegetables and lean proteins. Healthful fats, such as avocado, olive oils and nuts, can improve your overall mental health.
PEMF Therapy
PEMF Therapy is FDA approved to treat depression. Pulsed electromagnetic fields are used to target your brain's response centers. Studies have shown PEMFs will repair brain tissue and adjust frequency functions. This can increase mental focus and clarity. Learn more about PEMF Therapy right here!
Exercise More
Just like your diet, you can't put regular exercise on the backburner. It's well known that physical exercise releases endorphins that improve overall mood. Research shows regular exercise is an effective way to treat depression. While exercise may be the last thing you want to do while dealing with depression, you can start out slowly by simply walking. Gradually pushing yourself to exercise more will prove beneficial in the long run. 

Sleep Better
Easier said than done, correct? The experts suggest spending plenty of time relaxing when dealing with depression. This could lead to a more peaceful sleep at night. Now, it is important to regulate just how long you are sleeping. Too much or not enough sleep can be harmful to your brain's health. Make the effort to go to bed and wake up around the same times each day. The recommended amount of sleep to maintain health is between 7-9 hours per night. 
Avoid Drugs And Alcohol
Indulging in drugs and/or alcohol will do anything but help you escape negative feelings. Alcohol and recreational drugs will only intensify depression symptoms. Talk to a doctor or therapist if you are struggling to stay sober during this difficult period.
Psychotherapy
Psychotherapy, otherwise known as talk therapy, can be a great tool to battle depression. Psychotherapy can help individuals identify negative thoughts, coping strategies, and learn new problem solving techniques. 
Connect Body And Mind
Your body and mind need to always be in sync with one another. Prioritizing care of one of these areas is a common mistake. Individuals who treat the mind and body as separate entities tend to have a more careless attitude about overall health. Take care of the body by exercising, and take care of the mind by focusing on positive energy and getting quality sleep. 
Jolt PEMF Lab In Scottsdale, AZ
Jolt PEMF Lab provides critical energy the body needs to make new, healthy cells. It is a place to recharge, repair, and maintain optimal health through stimulating cellular repair. PEMF is the science of creating health and addressing the root causes of chronic disease and pain. Jolt PEMF, located in Scottsdale, AZ, simply gives your body the energy it needs to support its own natural healing. Our mission is to transform your health, body, and energy and that through results, PEMF will become the future of healthcare. Contact us for more information today!
More Articles About Health