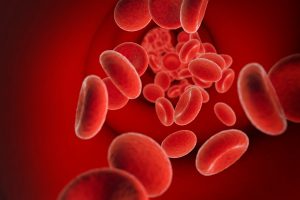 It is very important to understand how cellular health can impact your body and mind. If you are currently searching for "cellular health", this article should help!
Cellular Health Definition
Cellular health is the overall determination of how well the cells in our body are functioning. Cells become more fragile and don't work as well as we get older. When cells begin to break down, many things can happen to our bodies. For example, our metabolism will slow down, noticeably. Cells help regulate metabolism, which includes keeping cholesterol and glucose at healthy levels. Our cellular response can become a bit impaired as we age, affecting body weight, lipid metabolism and glucose levels.
Waste buildup can also occur in our cells throughout the years. This means our cells have lost the ability to efficiently remove any waste from within the cells. Waste buildup can lead to issues such as liver disease. Our cells, including red blood cells, becoming more fragile and can lead to illnesses like anemia, which makes us feel weak and tired. One last issue associated with poor cellular health is the immune system becoming unbalanced. Cell signaling can start to be abnormal as we age, causing problems with our immune system.
Why Is Cellular Health So Important?
Our bodies are made up of more than seventy-five trillion cells. These cells form tissues and organs that form systems to make up the body. In order for all these systems to function, all of our cells must work properly first. Here is a look at the main functions of our cells:
Cells produce energy.
Cells will aid the reproduction process.
Cells will support a healthy metabolism.
Cells take in nutrients and get rid of any waste.
Cells provide structure within the body.
Benefits Of Good Cellular Health
Improving cellular health will improve our health overall. It is vital that our cells do not age faster than they should. Improved cellular health will lead to better immune and metabolic health. Red blood cell health is very important, as keeping these cells healthy will keep us energized throughout the day. Cellular health improves liver function. Livers carry out the task of filtering toxins that enter the body, so you must keep your liver in tip-top shape.

PEMF Therapy For Cellular Health
Pulsed Electromagnetic Field Therapy (PEMF) is a type of therapy that nurtures cellular communication. This therapy will in turn enhance self-healing and overall wellness. Recently, PEMF has become increasingly popular for chronic and autoimmune disease states. Typically, patients that opt for PEMF therapy are ones that suffer from infectious disease, Lyme, autoimmune disease and other various injuries.
Cellular communication, which is crucial for the body's adaptation/regulation processes, helps maintain overall health. This will also help dealing with diseases and cell deterioration. Every organ in the body has its own bio-electromagnetic field, and each cell in the body will communicate through electromagnetic signals or fields. This occurs at a rate of trillions of chemical reactions per second.
Whenever these communication exchanges are blocked or disrupted, cells, organs and tissues can be compromised. Unhealthy symptoms will then follow for any individual experiencing blocked or disrupted communication.
Jolt PEMF Lab in Scottsdale, AZ provides PEMF therapy to improve your overall immunity, energy and health. PEMF will destroy weak cells, while also recharging damaged bones, tissues and organs. This will stimulate repair in deficient cells. Jolt PEMF Lab supports a whole-body approach of cellular health, and currently offers the only solid state, clinical grade PEMF systems on the market today.
Jolt PEMF Lab In Scottsdale, AZ
Jolt PEMF Lab provides critical energy the body needs to make new, healthy cells. It is a place to recharge, repair, and maintain optimal health through stimulating cellular repair. PEMF is the science of creating health and addressing the root causes of chronic disease and pain. Jolt PEMF, located in Scottsdale, AZ, simply gives your body the energy it needs to support its own natural healing. Our mission is to transform your health, body, and energy and that through results, PEMF will become the future of healthcare. Contact us for a free consultation today!
More Articles About Health