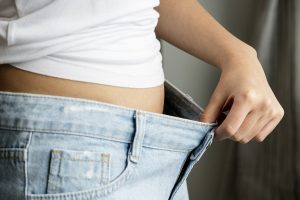 Find out how you can increase your metabolism, muscle mass and shed weight by utilizing Red Light Therapy.
Red Light Therapy
Red Light Therapy is a treatment used to help muscle tissue, skin and various other body parts heal effectively. This therapy is performed by exposing an individual to a low level of red or near-infrared light. You will not be able to see the infrared light, but your body can feel it as heat. Red Light Therapy can also be referred to as Low-Level Laser Therapy, Photobiomodulation and Low-Power Laser Therapy.
The patient will start by having their skin exposed to a lamp or some other device featuring a red light. One part of your cells called mitochondria will soak up the light to create more energy. The mitochondria is often referred to as the "power generators" of the cells. Some medical experts believe Red Light Therapy helps cells repair themselves, while also improving overall health. This will stimulate skin and muscle tissue healing processes.
Red Light Therapy treatments use very low levels of heat. This will not burn nor hurt the skin. For those wondering, no, this is not the same type of lighting used in tanning booths. This therapy will not expose your skin to harmful UV rays. Red Light Therapy is primarily used to treat dental pain, dementia, tendinitis, wrinkles, hair loss and osteoarthritis.
How Does It Work For Weight Loss?
Red Light Therapy supports weight loss in several different ways. With this process, LED bulbs are used to bathe the body in both light waves and near-infrared spectrum. This will provide therapeutic effects at the cellular level of the body.
Ways Red Light Therapy can aid the weight-loss process:
Increases Cellular Metabolism
Increases Muscle Mass
Fat Cell Reduction
Suppresses Appetite 
Improves Sleep Quality
Thyroid Regulation
Red light will stimulate cellular activity and energy. Increased cellular energy will lead to healthier and more efficient cells, which means reduced inflammation. Eventually, you will notice quicker metabolism and better overall organ health.
What many individuals don't realize is Red Light Therapy can actually support muscle growth, as well. This therapy can help muscles burn more calories when you are not exercising. It is possible for each muscle to burn at least 50 calories each day while resting. Multiple studies have concluded that athletes exposed to RLT have muscles that recover faster and increased muscle mass.
RLT will trigger a release of fatty acids called lipids. This happens after the red light forms small openings/holes in fat cells. Red Light Therapy has also been shown to cause the natural death of cells, also known as adipocyte apoptosis.
So how does RLT suppress one's appetite? By controlling appetite-regulating hormones leptin and ghrelin, RLT will affectively control hunger levels. One study showed a 19 percent reduction in individuals' hunger levels.
Sleep deprivation has been linked to unhealthy weight gain. Chronic stress is one factor behind insomnia. RLT will reduce stress, enabling individuals to get a better night's sleep.
RLT has been proven to reduce autoimmune activity in the thyroid. Normal functions in regulating metabolism will then be restored.
Will I Be Able To Keep The Weight Off?
While, yes, RLT works to shed pounds, there is no treatment that is guaranteed to keep your weight down permanently. The only way to keep the weight off is by maintaining a healthy lifestyle in the present and future. Eating a well-balanced diet, sleeping well and continuing to undergo RLT are your best bets at permanent weight reduction.
Cost Of Red Light Therapy
According to Healthline, a Red Light Therapy session costs an average of $55, with prices ranging from $25-$85. Costs will fluctuate depending on location.

Jolt PEMF Lab In Scottsdale, AZ
Jolt PEMF Lab provides critical energy the body needs to make new, healthy cells. It is a place to recharge, repair, and maintain optimal health through stimulating cellular repair. PEMF is the science of creating health and addressing the root causes of chronic disease and pain. Jolt PEMF, located in Scottsdale, AZ, simply gives your body the energy it needs to support its own natural healing. Our mission is to transform your health, body, and energy and that through results, PEMF will become the future of healthcare. Contact us for more information today!
More Articles About Health