Plug In And Recharge Your Health Through the Power of PEMF Technology!
LEADING THE SHIFT TO PROACTIVE AND PREDICTIVE HEALTHCARE!
Improving wellness and enhancing lives is our business. At Jolt PEMF Lab, we are dedicated to enhancing all life by offering a natural cellular energy solution. We believe in the power of PEMF and the support it provides to the body's incredible interconnected systems. We work closely with different Doctors and practitioners to successfully combine integrative and complimentary therapies. We work to balance the root cause of illnesses making a shift from reactive to proactive and predictive healthcare. PEMF Therapy is beneficial as a complimentary therapy for all types of disease states, health conditions, rejuvenation, and wellness goals. PEMF enhances every cell in the body by increasing the cell membrane potential. This results in better electrical and chemical processes in the cells and tissues, greater detoxification capacity, and faster healing of tissues. The constant component of the cause of pain is inflammation. We offer a natural alternative to drugs, injections, procedures, and surgery.
DISCOVER THE BENEFITS OF CELLULAR HEALTH!
The body is made up of trillions of cells and with PEMF you can charge these cells supporting all 9 of the body's biological processes. PEMF improves the production of ATP (adenosine triphosphate) which is the fuel that powers our cells. An increase in ATP production is followed by an upsurge of oxygen, circulation, hydration, detoxification, and nutrient absorption in the body. PEMF improves mood, sleep, flexibility, motor coordination, strength, stamina, and recovery!
Age associated cellular decline (AACD) describes changes in the way our cells function as we age. It typically begins when we reach our 40's, and accelerates in our 60's. Over time, these changes in how our cells perform can contribute to us feeling more tired and lacking the energy to do the things we love.
If You Don't Have The Energy You Need Your Body Will Not Have The Energy It Needs To Heal!
The human body is 70% water and its bioelectricity is primarily conducted through this water. For the body to heal itself naturally it must replenish the charge that exists in healthy cells. Exercise, raw foods, natural spring water and PEMF energy are important components of maintaining optimal health. Science has proven that damaged, weak cells have an imbalanced electrical charge and PEMF is the only wellness modality that directly restores cellular balance.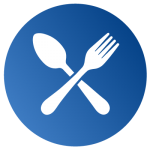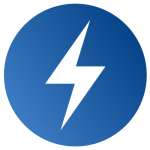 Increased Nutrient Circulation and Oxygen Flow
In a healthy cellular environment, blood vessels continually heal the body. PEMF allows you to quickly bring cells back into electrical balance, increasing nutrient circulation, oxygen flow, and alkaline balance so that each cell then has the energy to work as the body intends.
Support the Immune System
Help Relax Muscles
Support Healthy Lung Function
Provide Support for the Nervous System
Support Healthy Lung Function
Maintains Blood Sugar Levels Already in Normal Range
Support Healthy Joint and Cartilage Function
Supports Bone Structure