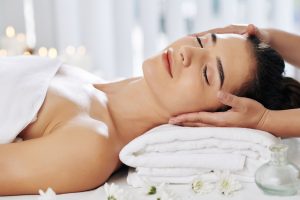 How can you remove those unwanted wrinkles from your face quickly? Use our tips below.
How To Get Rid Of Wrinkles
Put simply, wrinkles are folds found in your skin. As you age, your skin will produce less of the proteins collagen and elastin, making the skin thinner. Other factors, including dehydration and toxins can cause wrinkles to develop. Follow these few tips below to help prevent wrinkles.
Tip 1. Always Wear Sunscreen
There is no doubt that using a sunscreen with a sun protection factor (SPF) above 30 can help to prevent skin cancer. Recent studies have also shown that consistent use of sunscreen can help delay signs of aging. Ensure that you always use sunscreen when outdoors, and combine that with wearing a moisturizing sunscreen on your face each and every day.
Tip 2. Quit Smoking
Smoking has numerous downsides, including aging your face prematurely. Striking differences can be clearly seen when comparing the faces of smokers to non-smokers. Exposure to secondhand smoke can also increase your chance of developing cancer and other harmful diseases.
Tip 3. Wash Your Face Regularly
This tip should come as no surprise. It's so important to take a few extra minutes to wash your face each night. Whenever you leave makeup on over night, your skin will absorb most of it. Most cosmetics feature harsh chemicals, which contribute to the oxidative stress your skin will face. Try to avoid vigorously scrubbing your face, though. Finish your wash by splashing cold water over your face.
Tip 4. Try PEMF Therapy
Pulsed electromagnetic field therapy (PEMF) therapy has the unique benefit of reducing wrinkles in the face. PEMF can be so effective with such a wide diversity of issues, including wrinkle reduction. When charged cells have the necessary energy for repair and rejuvenation, they are able to self-heal and self-regulate.

Tip 5. Switch Your Sleeping Position
Wrinkling on your face can actually be caused by the positions you sleep in. This is referred to as "compression", which is caused by your face pressing up against your pillow in the same spot night after night. Over time, the compression will leave your skin weaker in some places. Try preventing unwanted wrinkles by sleeping on your back.
Tip 6. Up Your Antioxidants
Skin is exposed to more oxidative stress than any organ in the body. This means skin can be damaged by simply going through your daily routine. Antioxidants will help fight the damage oxidative stress causes to your cells. Fill your diet with plenty of spinach, kale, grapes, blueberries and kidney beans.
Tip 7. Limit Sugar Intake
Sugar consumption in the body will set off a process called glycation and advanced glycation end products (AGEs). This is not good for your skin, as it makes you appear older. AGEs have been linked to food preparation processes, such as frying and grilling.
Tip 8. Use Coconut Oil
As a natural emollient, coconut oil fills in gaps and makes your skin feel smoother. Coconut oil also helps to retain moisture, giving your face a desired full appearance. This is an effective treatment for dry skin.
Jolt PEMF Lab In Scottsdale, AZ
Jolt PEMF Lab provides critical energy the body needs to make new, healthy cells. It is a place to recharge, repair, and maintain optimal health through stimulating cellular repair. PEMF is the science of creating health and addressing the root causes of chronic disease and pain. Jolt PEMF, located in Scottsdale, AZ, simply gives your body the energy it needs to support its own natural healing. Our mission is to transform your health, body, and energy and that through results, PEMF will become the future of healthcare. Contact us for a free consultation today!
More Articles About Health