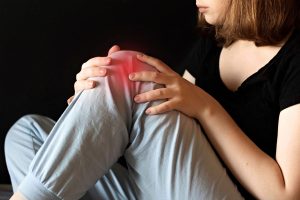 If you are wondering if PEMF therapy can help with arthritis, the answer is yes!
This post will cover arthritis symptoms/types and how PEMF can help treat these conditions.
What Is Arthritis?
Arthritis actually encompasses over 100 diseases, and is generally recognized by joint pain. This joint pain will cause inflammation in several different joints in the body. The results will include a variety of pain, swelling, stiffness and a limited range of motion. Arthritis, as expected, will worsen over time if left untreated.
Osteoarthritis
OA is one of the most popular forms of arthritis. This is most commonly found in adults over the age of 65. This is known as the "wear and tear" disease due to its prevalence in senior citizens. Most cases of osteoarthritis are found in the hands, hips and knees.
Symptoms:
Pain/stiffness.
Cracking or grinding of the joints.
Swollen joints.
Rheumatoid Arthritis
Rheumatoid arthritis is an autoimmune disease that attacks the healthy cells within a body. RA will typically attack several joints at the same time. The most commonly affected areas are the hands, knees and wrists. RA can cause joint damage, deformity and chronic pain, as well as impacting the heart, lungs and eyes.
Symptoms:
Low fevers.
Little appetite.
Fatigue.
Lumps that grow under the skin.
How Can PEMF Therapy Help With Arthritis?
Any kind of arthritis within the body can be managed by PEMF therapy. The experts believe the earlier you start undergoing PEMF therapy, the better. Undergoing treatment will help decrease joint swelling, increase motion and limit pain, in general. One common issue is individuals waiting too long to begin the PEMF process. If the arthritis is bone-on-bone already, then therapy is simply symptom management at this point.
Arthritis does not just affect the cartilage, the whole area must be treated. One cause of cartilage loss in the knees is lack of blood supply. Cartilage in the knee area typically does not receive a good supply of blood. Research shows that PEMF therapy can help regenerate cartilage in the knees. However, you will need to have enough cartilage cells in this area to migrate across the gaps.
If your arthritis is already in the bone-on-bone stage, a replacement may be your only option, unfortunately. Years from now it is possible that technology can lead us into cartilage transplants. At this point, though, joint replacements are necessary.
When Should You Start PEMF Therapy?
Without a doubt, the sooner you begin treatment, the better for your overall health. The type of arthritis you are suffering from is irrelevant; PEMF can help no matter what! For example, autoimmune arthritis, like psoriatic arthritis, needs treatment for the underlying autoimmune disease.
Drugs that are prescribed for arthritis can be potentially dangerous. Some drugs will slow the arthritis down, but won't actually help to heal anything. The key is quickly identifying the underlying causes and conditions that can lead to arthritis, and sometimes, make them chronic. Addressing the entire spectrum of the problem is your best bet at preventing chronic pain.
Start PEMF therapy treatment today by contacting Jolt PEMF Lab in Scottsdale, Arizona!

Jolt PEMF Lab In Scottsdale, AZ
Jolt PEMF Lab provides critical energy the body needs to make new, healthy cells. It is a place to recharge, repair, and maintain optimal health through stimulating cellular repair. PEMF is the science of creating health and addressing the root causes of chronic disease and pain. Jolt PEMF, located in Scottsdale, AZ, simply gives your body the energy it needs to support its own natural healing. Our mission is to transform your health, body, and energy and that through results, PEMF will become the future of healthcare. Contact us for a free consultation today!
More Articles About Health