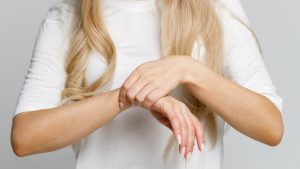 If you are searching for the similarities and differences of bursitis and arthritis, Jolt Pemf Lab is here to help!
What Is Bursitis?
The inflammation of the bursae, which are fluid-filled scars found near the joints, is known as bursitis. The bursae cushions bones, tendons and muscles to help reduce inflammation, as well as joint friction. These two factors are common precursors to inflammation: previous inflammatory conditions and prolonged postures.
The risk of bursitis will undoubtedly increase as individuals age. Health experts say there are a few precautions to take, though. For instance, it is recommended to refrain from repetitive motions or consistent pressure on certain joints. Pressure on specific parts of the body can cause bursitis. Even a pose like kneeling has been linked to bursitis. Occasionally, a sudden infection or injury can eventually lead to bursitis, as well.
Gardening, shoveling, bad posture, sports, carpentry and musculoskeletal structural issues have all been linked to bursitis.
What Is Arthritis?
Arthritis actually encompasses over 100 diseases, and is generally recognized by joint pain. This joint pain will cause inflammation in several different joints in the body. The results will include a variety of pain, swelling, stiffness and a limited range of motion. Arthritis, as expected, will worsen over time if left untreated.
Osteoarthritis
OA is one of the most popular forms of arthritis. This is most commonly found in adults over the age of 65. This is known as the "wear and tear" disease due to its prevalence in senior citizens. Most cases of osteoarthritis are found in the hands, hips and knees.
Symptoms:
Pain/stiffness.
Cracking or grinding of the joints.
Swollen joints.
Rheumatoid Arthritis
Rheumatoid arthritis is an autoimmune disease that attacks the healthy cells within a body. RA will typically attack several joints at the same time. The most commonly affected areas are the hands, knees and wrists. RA can cause joint damage, deformity and chronic pain, as well as impacting the heart, lungs and eyes.
Symptoms:
Low fevers.
Little appetite.
Fatigue.
Lumps that grow under the skin.

Bursitis And Arthritis Similarities
Despite the numerous differences, bursitis and arthritis share many similarities. Both conditions will affect individuals in the same locations, making it quite difficult to distinguish between the two conditions. Arthritis and bursitis will affect the hips, wrists, knees and shoulders.
Similar Causes:
Aching.
Pain.
Swelling.
Tender To Touch.
Redness. 
Bursitis And Arthritis Differences
The largest difference between bursitis and arthritis is where the inflammation is occurring in the body. Bursitis occurs in the bursae, while arthritis is exclusive to the joints. Length of symptoms is another difference between the two conditions.
Biggest Differences:
Length Of Symptoms.
Location Of Inflammation.
Jolt PEMF Lab In Scottsdale, AZ
Jolt PEMF Lab provides critical energy the body needs to make new, healthy cells. It is a place to recharge, repair, and maintain optimal health through stimulating cellular repair. PEMF is the science of creating health and addressing the root causes of chronic disease and pain. Jolt PEMF, located in Scottsdale, AZ, simply gives your body the energy it needs to support its own natural healing. Our mission is to transform your health, body, and energy and that through results, PEMF will become the future of healthcare. Contact us for a free consultation today!
More Articles About Health