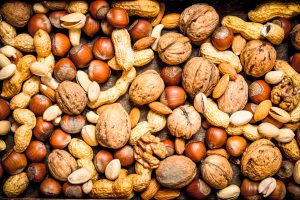 Are you looking for the best foods to eat to improve cellular health? Check out our picks for top foods that maintain healthy cells!
1. Avocados
People love avocados for their versatility. Avocados are heart healthy and can be added to whichever snacks you'd like. From sandwiches to salads, adding avocado can make for a healthy snack or meal. The essential minerals that avocados contain include copper, potassium and magnesium.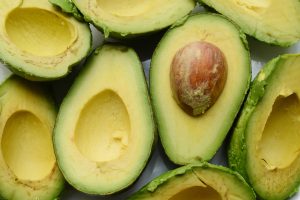 Facts:
Contains 3/8 essential minerals.
Has the most grams of fiber of any fruit.
Helps immune system function properly.
2. Cheese
If you are looking to avoid any excess calories in your diet, then the advice here is to opt for low-fat cheese options. The cheeses that are rich in phosphorus, calcium and copper include parmesan, mozzarella and swiss.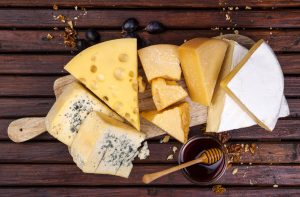 Facts:
Can prevent osteoporosis.
Contains 3/8 essential minerals.
Great source of protein and vitamin B12.
3. Dark Chocolate
Chocolate lovers rejoice! You can keep chocolate in your diet, especially dark chocolate, if you are looking to improve cellular health. The experts say you should pick darker chocolates that contain fewer calories. Dark chocolate does contain zinc, iron and magnesium.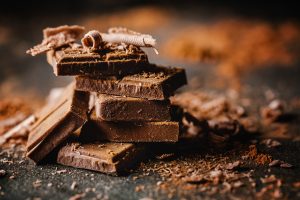 Facts:
Great source of antioxidants.
Can lower blood pressure.
Can reduce the risk of heart disease.
4. Nuts
Nuts actually contain 7 out of the 8 essential minerals, including calcium, iron, copper, zinc, magnesium, phosphorus and selenium. Nuts are great for the heart and are known to help lower cholesterol. Your best source of high-quality minerals will come from both cashew nuts and almonds. It is recommended, though, not to eat more than a handful per day.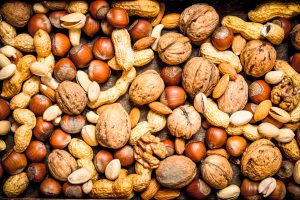 Facts:
Contains 7/8 essential minerals.
Loaded with antioxidants.
Can reduce inflammation.
5. Milk And Yogurt
Of course a little bit of dairy is good for your health. Containing calcium, potassium, magnesium and phosphorus, milk and yogurt is a great snack for those looking to lose weight. Keep shedding those pounds by choosing low fat and unsweetened yogurts.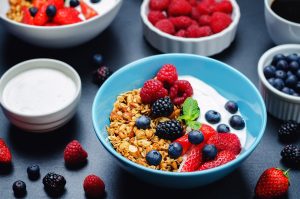 Facts:
High in protein.
May strengthen immune system.
Beneficial for heart health.
6. Whole Grains
Whole grains are a terrific source of both carbs and fiber. If you are seeking higher quality whole grains, though, start by choosing wheat germ, quinoa, whole wheat bread, oatmeal and buckwheat. Whole grains provide the body with much-needed zinc, iron, selenium and phosphorus.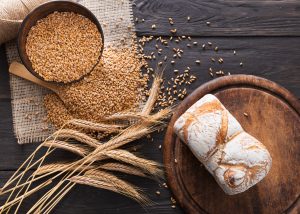 Facts:
High in fiber.
Linked to lowering risk of heart disease.
Helps maintain healthy body weight.
7. Dried Fruits
Dried fruits are great for cellular health, but experts say no more than a few per day should be eaten due to its high levels of sugar and calories. The best dried fruits to eat are raisins, apricots and prunes.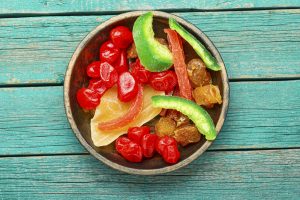 Facts:
Great source of antioxidants
Loaded with fiber.
Contains 3/8 essential minerals.
8. Beans
Beans and lentils are rich in iron, potassium, copper, zinc, magnesium and phosphorus. Vegans typically eat beans and lentils for protein, but they are high in fiber, as well. For the healthiest options possible, choose soybeans, kidney beans, chickpeas or white beans.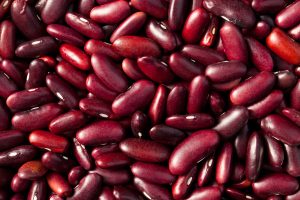 Facts:
Contains 6/8 essential minerals.
High amount of protein.
Can reduce cancer risks.
9. Leafy Greens
Anyone looking to lose or maintain weight may not be able to find a better option than meals containing dark leafy greens. Low in calories, yet highly nutritious, you can get significant mineral value out of this food.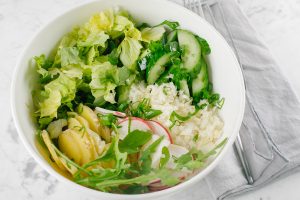 Facts:
Contains 6/8 essential minerals.
Weight management.
Helps bone health.
10. Apples
It's no secret that apples pack quite a punch when it comes to fiber. For just a small amount of calories (95), apples can be a rich and filling snack. Rich in flavonoid and antioxidants in addition to fiber, apples are commonly desired for their many cellular healing qualities. One of the biggest benefits of eating apples is this fruit has been shown to protect the body against many cancer agents.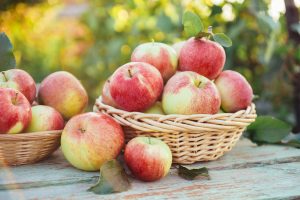 Facts:
Protects against Alzheimer diseases.
Helps digestive system.
Decreases odds of getting diabetes.
Jolt PEMF Lab In Scottsdale, AZ
Jolt PEMF Lab provides critical energy the body needs to make new, healthy cells. It is a place to recharge, repair, and maintain optimal health through stimulating cellular repair. PEMF is the science of creating health and addressing the root causes of chronic disease and pain. Jolt PEMF, located in Scottsdale, AZ, simply gives your body the energy it needs to support its own natural healing. Our mission is to transform your health, body, and energy and that through results, PEMF will become the future of healthcare. Contact us for a free consultation today!
More Articles About Health