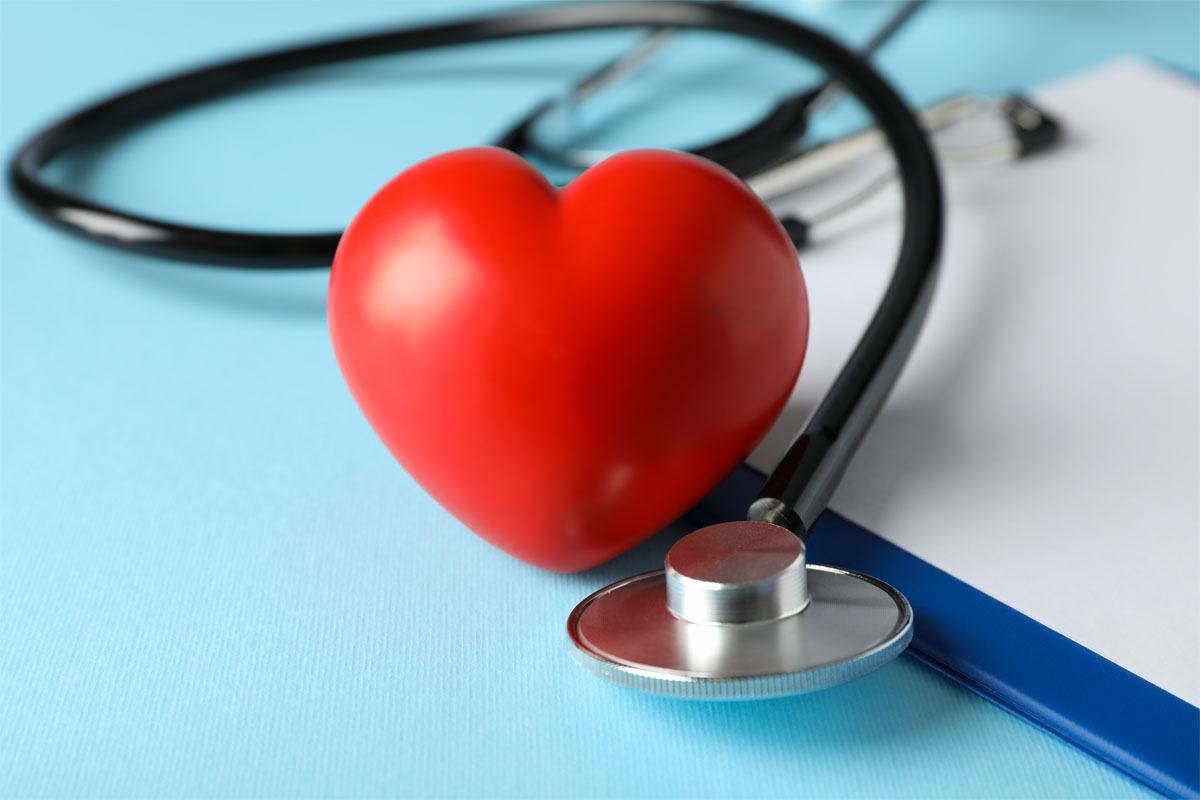 Cardiovascular health is in reference to the health of the heart and blood vessels. This type of disease is a class of diseases of the heart and blood vessels, comprising of coronary heart disease, heart arrhythmias, heart failure, stroke, and heart valve issues. There are multiple risk factors that lead to the advancement of cardiovascular disease, along with high blood pressure and high cholesterol, use of tobacco, and diabetes.
Cardiovascular Disease
Cardiovascular disease (CVD) is general terminology for conditions impacting the heart and/or blood vessels.
It's typically related with a build-up of fatty masses inside the arteries (atherosclerosis) and a higher risk for blood clots.
It can also be related with a negative impact to arteries in organs like the brain, kidneys, heart, and eyes.
CVD is one of the primary reasons of death and disability in the US, but it can often greatly be hindered by taking on a healthy lifestyle.
There are a lot of different kinds of CVD. Four of the main kinds are explained below.
Coronary Heart Disease
Coronary heart disease happens when the oxygen-rich blood flow to the heart muscle is obstructed or decreased.
Strokes and TIAs
A stroke is whereupon the blood supply to part of the brain gets cut off, which can lead to brain damage and maybe even death.
Transient ischaemic attacks (also referred to as a TIA or "mini-stroke") is comparable, but the flow of blood to the brain is only briefly disrupted.
Peripheral Arterial Disease
Peripheral arterial disease happens when there's an impediment in the arteries to the limbs, typically the legs.
Aortic Disease
Aortic diseases are a class of conditions impacting the aorta. This is the main blood vessel in the body, in which takes blood from the heart to the other parts of the body.
Common Treatments
Below are some common treatments for various kinds of cardiovascular disease:
Heart Valve Issues
Prescription and other Medications
Heart valve surgery
Arrhythmia
Prescription and other Medications
Cardiac Pacemaker
Heart Attack
Prescription and other Medications — clot busters (should be dispensed promptly for specific kinds of heart attacks)
Coronary artery bypass graft surgery
Coronary angioplasty
Stroke
Prescription and other Medications– clot busters (should be dispensed within 3 hours from onset of stroke symptoms for specific kinds of strokes)
Carotid endarterectomy
Symptomatic Tests, Surgical Procedures, And Medications
In the hospital and throughout the first couple weeks at home, the doctor might carryout tests and procedures. These tests help the doctor established what caused the condition, and how much damage took place. Some tests oversee progress to determine if treatment is working.
Cardiac Medications
The medications prescribed following a cardiac event can help in recovery and work to hinder another stroke or heart attack.
When you're a caretaker, make it your priority to help your loved one take their medication according to their instructions and at the appropriate time. Do your homework concerning the medications that your loved one is required to take. Know what those medicines accomplish, and what their aim is.
Jolt PEMF Lab In Scottsdale, AZ
Jolt PEMF Lab provides critical energy the body needs to make new, healthy cells. It is a place to recharge, repair, and maintain optimal health through stimulating cellular repair. PEMF is the science of creating health and addressing the root causes of chronic disease and pain. Jolt PEMF, located in Scottsdale, AZ, simply gives your body the energy it needs to support its own natural healing. Our mission is to transform your health, body, and energy and that through results, PEMF will become the future of healthcare. Contact us for more information today!
More Articles About Health