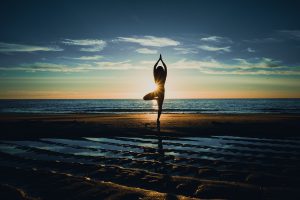 Here are 75 terrific quotes about living a healthy lifestyle.
Healthy Life Quotes
"Health is like money, we never have a true idea of its value until we lose it." – Josh Billings
"The best and most efficient pharmacy is within your own system." – Robert C Peale
"Eat healthy, sleep well, breathe deeply, move harmoniously." – Jean-Pierre Barral
"Most people have no idea how good their body is designed to feel." – Kevin Trudeau
"You can't control what goes on outside, but you can control what goes on inside." – Unknown
"Your body holds deep wisdom. Trust in it. Learn from it. Nourish it. Watch your life transform and be healthy." – Bella Bleue
"It is health that is the real wealth, not pieces of gold and silver." – Mahatma Gandhi
"Time and health are two precious assets that we don't recognize and appreciate until they have been depleted." – Denis Waitley
"Divide each difficulty into as many parts as is feasible and necessary to resolve it, and watch the whole transform." – Rene Descartes
"He who has health has hope, and he who has hope has everything." – Unknown
"Happiness is the highest form of health." – Dalai Lama
"Keep your vitality. A life without health is like a river without water." – Unknown
"The human body is the best picture of the human soul." – Tony Robbins
"When the heart is at ease, the body is healthy." – Unknown
"Health requires healthy food." – Roger Williams
"I have chosen to be happy because it is good for my health." – Voltaire
"The first wealth is health." – Ralph Waldo Emerson
"Health and intellect are the two blessings in life." – Menander
"A healthy body is a guest-chamber for the soul; a sick body is a prison." – Francis Bacon
"The greatest wealth is health." – Virgil
"One should eat to live, not live to eat." – Moliere
"A fit, healthy body that is the best fashion statement." – Jess C. Scott
"Happiness lies, first of all, in health." – George William Curtis
"The groundwork for all happiness is good health." – Leigh Hunt
"A good laugh and a long sleep are the best cures in the doctor's book." – Irish Proverb
"Remain calm because peace equals power." – Joyce Meyer
"Healthy citizens are the greatest asset any country can have." – Winston Churchill
"A sad soul can be just as lethal as a germ." – Josh Steinbeck
"Good health is not something we can buy. However, it can be an extremely valuable savings account." – Anne Wilson Schaef
"To keep the body in good health is a duty…otherwise we shall not be able to keep the mind strong and clear." – Buddha
"Physical fitness is the first requisite of happiness." – Joseph Pilates
"Every negative belief weakens the partnership between mind and body." – Deepak Chopra
"Without health, life is not life; it is only a state of languor and suffering." – Francois Rabelais
"Health is the first muse, and sleep is the condition to produce it." – Emerson
"When the body forces you to stop it's saying, hey buddy, you've gone too far." – Jacqueline Escolme
"He who takes medicine and neglects to diet wastes the skill of his doctors." – Chinese Proverb
"If we seek solitary retreat, you will be more often refreshed." – Lailah Gifty Akita
"Use nature's gift to start living a happier, healthier life today." – Amy Leigh Mercree
"Nothing is more fatal to health than an over care of it." – Benjamin Franklin
"The earlier you invest in health, the more dividends it pays later." – Tarun Sharma
"The reason I exercise is for the quality of life I enjoy." – Kenneth H. Cooper
"Measure your health by your sympathy with morning and spring." – Thoreau
"Love yourself enough to live a healthy lifestyle." – Unknown
"Take care of your body. It's the only place you have to live in." – Jim Rohn
"Prevention is better than cure." – Desiderius Erasmus
"Eating is ecstasy; overeating is lunacy." – Amar Chandel
"Your body is a temple, but only if you treat it as one." – Astrid Alauda
"If your grocery store has a healthy food section, what is the rest of the store?" – Freequill
"Don't eat anything your great-grandmother wouldn't recognize as food." – Michael Pollan
"Easy comes easy goes is particularly true in the case of health." – Amar Chandel
"I stand in awe of my body." – Thoreau
"Our bodies are gardens – our wills are gardeners." – William Shakespeare
"The best doctors give the least medicine." – Benjamin Franklin
"Health is not valued until sickness comes." – Thomas Fuller
"Well-being is enough wealth." – Lailah Gifty Akita
"Inhale. Exhale." – Unknown
"You're in pretty good shape for the shape you are in." – Dr. Seuss
"I drive way too fast to worry about cholesterol." – Steven Wright
"He who can believe himself well, will be well." – Ovid
"Man needs difficulties; they are necessary for health." – Carl Jung
"Let food be thy medicine and medicine be thy food." – Hippocrates
"Good humor is the health of the soul, sadness is its poison" – Philip Stanhope
"Sickness – nature's vengeance for violating her laws." – Charles Simmons
"An apple a day keeps the doctor away." – Unknown
"Health consists with temperance alone." – Alexander Pope
"Your body hears everything your mind says." – Naomi Judd
"The part can never be well unless the whole is well." – Plato
"Health is merely the slowest way someone can die." – Unknown
"Illness tells us what we are." – Italian saying.
"To avoid sickness eat less; to prolong life worry less." – Chu Hui Weng
"Your prayer must be for a sound mind in a sound body." – Juvenal
"All you need is love. But a little chocolate now and then doesn't hurt." – Charles M. Schulz
"If it doesn't challenge you, it won't change you." – Fred Devito
"Health is much more dependent on our habits and nutrition than on medicine." – John Lubbock
"Problems are not stop signs, they are guidelines." – Robert H. Schuller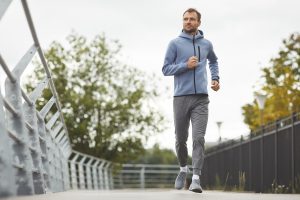 More Healthy Lifestyle Quotes
Jolt PEMF Lab In Scottsdale, AZ
Jolt PEMF Lab provides critical energy the body needs to make new, healthy cells. It is a place to recharge, repair, and maintain optimal health through stimulating cellular repair. PEMF is the science of creating health and addressing the root causes of chronic disease and pain. Jolt PEMF, located in Scottsdale, AZ, simply gives your body the energy it needs to support its own natural healing. Our mission is to transform your health, body, and energy and that through results, PEMF will become the future of healthcare. Contact us for a free consultation today!
More Articles About Health