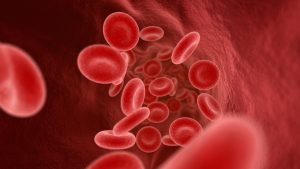 Pulsed electromagnetic field (PEMF) therapy is a non-invasive healing tool used for its numerous mind and body health benefits. So, what are the side effects of this treatment?
Is PEMF Therapy Safe?
Yes, PEMF therapy is a safe and well-studied treatment for numerous mind and body conditions. While this form of therapy has been around for decades, its popularity has spiked due to its natural healing qualities. PEMF offers nearly limitless healing potential, especially when combined with other therapies like meditation and exercise.
Discomfort is not uncommon with PEMF therapy, though. However, these negative reactions only occur around five percent of the time when PEMF treatment has begun. Additionally, mild adverse reactions typically only occur during whole body treatments. Most side effects will be mild and temporary, and it is rare for patients to discontinue therapy altogether due to side effects.
Side Effects Of PEMF Therapy
There are a few side effects associated with PEMF therapy, including:
Temporary Pain Increase
For patients suffering from severe or prolonged pain, excessive use of pain medications can cause an array of serious health issues. PEMF therapy provides a suitable alternative to painkillers. However, along the lines of pain alleviation, there are some side effects associated with PEMF. For instance, temporary pain may increase in the immediate aftermath. This temporary discomfort is caused by improved circulation to the nerves and/or improved traffic to nerve cells. Patients in severe pain should always start PEMF treatments at the lowest possible intensity.
Oxidative Stress
Oxidative stress will occur when there is an excessive amount of free radicals in the body. The body will not have the capacity to detoxify, meaning these harmful effects cannot be stopped. Anti-oxidants taken before or during therapy can counter this side effect. Eating foods rich in antioxidants, such as vegetables and fruits, can also be helpful.
Decreased Blood Pressure & Blood Sugar Levels
A couple other side effects of PEMF include decreases in blood pressure/blood sugar levels and a reduction in heart rate. Unfortunately, this side effect can be catastrophic to some patients, especially the elderly or individuals with pre-existing defects in the cardiovascular system. Dizziness can occur for individuals not used to changes in blood pressure. A significant fall in blood sugar levels is a possibility, as well. Refrain from undergoing PEMF therapy if you are currently using aspirin or other anticoagulant drugs.
Conclusion
Medical experts consider PEMF a safe and non-invasive technique. As therapy progresses, most side effects will subside. Most patients report experiencing less side effects whenever nutritional supplements are given before therapy begins.
Jolt PEMF Lab In Scottsdale, AZ
Jolt PEMF Lab provides critical energy the body needs to make new, healthy cells. It is a place to recharge, repair, and maintain optimal health through stimulating cellular repair. PEMF is the science of creating health and addressing the root causes of chronic disease and pain. Jolt PEMF, located in Scottsdale, AZ, simply gives your body the energy it needs to support its own natural healing. Our mission is to transform your health, body, and energy and that through results, PEMF will become the future of healthcare. Contact us for a free consultation today!
More Articles About Health