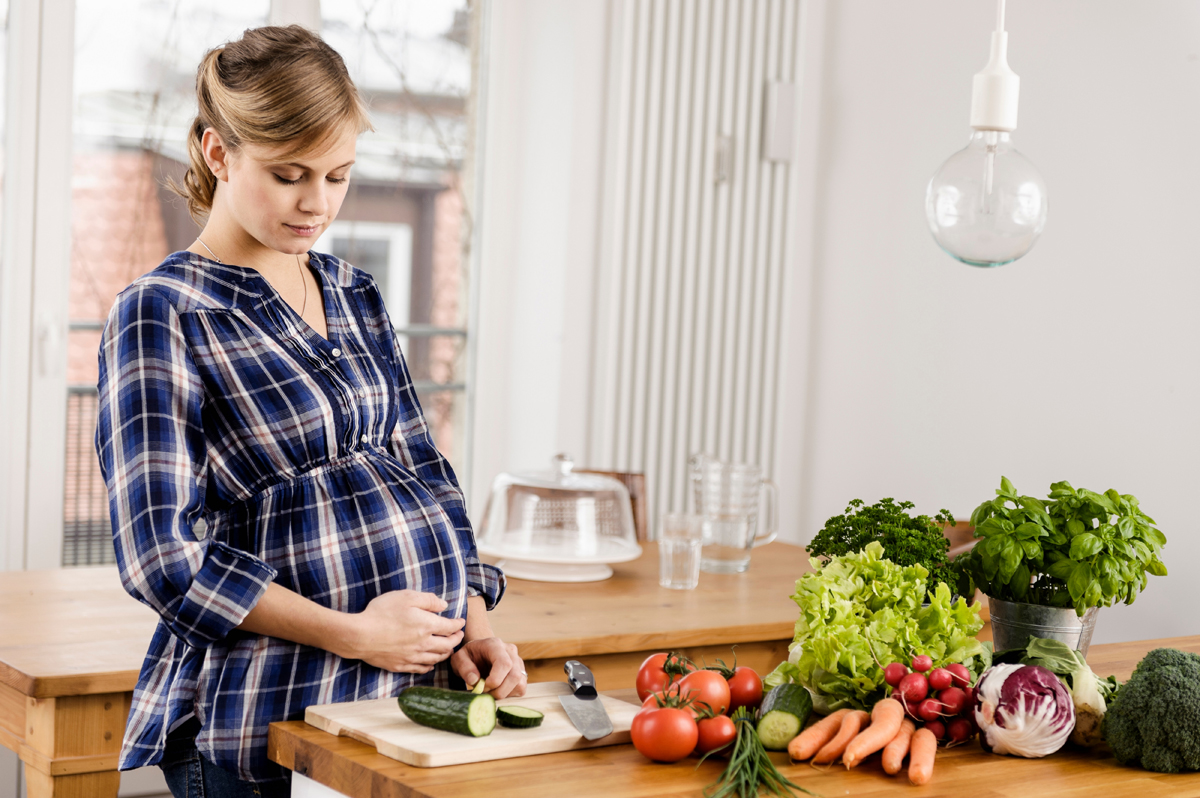 Pregnant women will have to deal with more than just morning sickness, cravings and fatigue. A pregnancy will also impact your immune system, which leaves you more susceptible to ailments like the common cold and flu. Follow our guide below to boost your immune system both during and after pregnancy.
Common Immune System Problems While Pregnant
While it is fair to say a pregnancy will have an effect on the female immune system, it is not accurate to claim a pregnancy makes a female vulnerable to all illnesses. In fact, one study demonstrated that pregnancy can make women more susceptible to some viral illnesses, such as malaria, yet more resistant to other viruses, including HIV. More research is needed to fully understand how a woman's immune system will change during a pregnancy.
How To Boost Your Immune System While Pregnant
There are a few proven ways to safely and naturally boost your immune system while pregnant or postpartum in order to protect your health and the health of your baby. Use these helpful tips below:
Eat Better
By eating a healthy diet filled with vegetables, fruits and proteins, you can naturally boost your immune system. Eating lots of fruits and veggies has been proven to speed up recovery time should you get sick by supporting your immune system with needed vitamins and minerals.
Stay Hydrated
Staying hydrated is always an important part of preventing illness and managing any symptoms when sick. Drink lots of water and refrain from dehydrating fluids, such as caffeinated beverages and drinks high in sugar.
Get More Rest
This one is easier said than done, but rest is undeniably one of the most effective ways of boosting an immune system. Your body will be working overtime to support you and your growing baby, so plenty of sleep is integral.
Use A Humidifier
Humidifiers are great at alleviating cold symptoms, like dried out nasal cavities. Humidifiers work endlessly to keep your air pleasantly moist.
Take Prenatal Vitamins
Pregnant women undoubtedly have special dietary needs to support their growing baby. It's hard to meet all of these needs so one solution is to take prenatal vitamins. Talk to your doctor about which vitamins you should take at this time.
Try Saline Solutions
Saline and basic warm salt water mixtures are useful for the treatment of a variety of symptoms. Avoid medicated sprays, though, unless advised otherwise by your doctor.
Boosting Your Immune System After Pregnancy
Unfortunately, immune issues are not over once you give birth. It will take some time for your hormone levels to return back to normal, especially for mothers who breastfeed. Having a baby will come with a dramatic effect on your immune system, during and after pregnancy. Fortunately, taking the steps listed above can help keep you and your baby safe.
PEMF Therapy For Women At Jolt PEMF Lab
Jolt PEMF Lab provides critical energy the body needs to make new, healthy cells. It is a place to recharge, repair, and maintain optimal health through stimulating cellular repair. PEMF is the science of creating health and addressing the root causes of chronic disease and pain. Jolt PEMF, located in Scottsdale, AZ, simply gives your body the energy it needs to support its own natural healing. Our mission is to transform your health, body, and energy and that through results, PEMF will become the future of healthcare. Contact us for more information today!
More Articles About Health